Students in Room 123 have earned a lot of Tiger Tickets for showing the Richards Way at school! Of course, students wondered exactly how many tickets there are in our bin. Finding the answer to this question provided a chance to review place value counting concepts and practice different strategies for adding double-digit addition problems!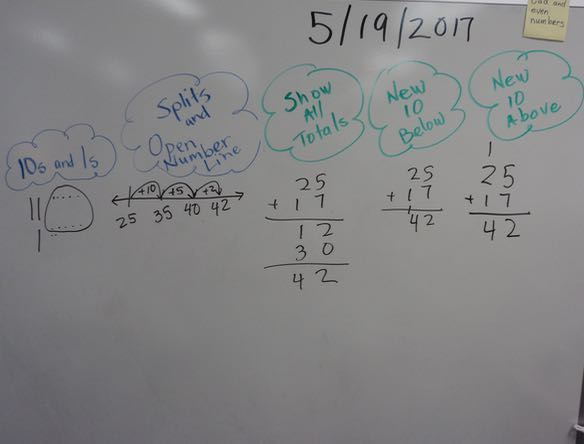 First, students counted tickets individually and then worked in pairs to add the amounts together. Take a look at the process!
Partners shared their totals.
The class gathered to add those amounts.
The grand total? 687 Tiger Tickets!