Despite being a short school week, Room 123 packed in a lot of special events. Our busy week began with a trip to the Milwaukee Art Museum for a Storytelling in Art tour.
Special thanks to Mrs. Gerard for accompanying us, and to the PTO for sponsoring transportation for this trip!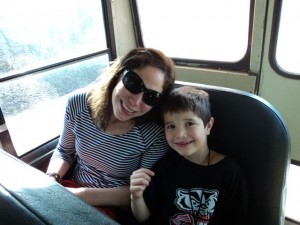 Later in the week, Richards students had visit from author Doreen Cronin. Younger students really enjoyed reciting Click, Clack, Moo with the author.
Students from Ms. Kreul's 4th grade class also visited to perform a Reader's Theater piece about Ireland in honor of St. Patrick's Day.

On Friday, Richards students were treated to a Tuvan throat-singing concert featuring Alash. It was an amazing experience!