By reading nonfiction texts, students confirmed much of what they thought they knew about plants and have also added new learning. They still had a question, though: how does photosynthesis work? So we read another nonfiction text focused on this phenomenon.
Students identified important information as we read and added that to our thinking chart.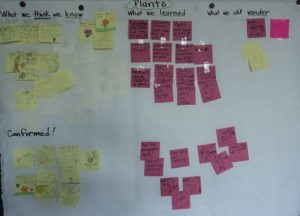 Finally, students demonstrated their growing understanding by creating diagrams that show the process.
Digital slideshow generated with Smilebox